Plant Inventory
Seagirt Ponds Vegetation Inventory
Species, Plant Community and GPS Location Per Plot
Sandy McAndrews conducted plant community surveys in Seagirt Ponds Park with the goal of building a map of the plant communities in park.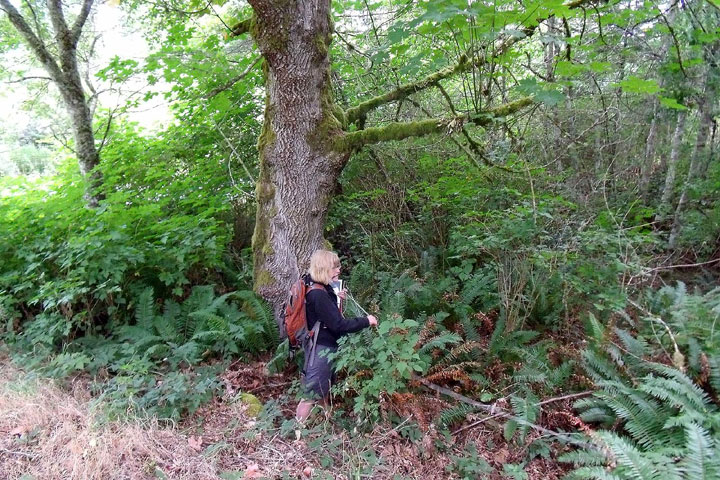 Sandy at one of the transect points.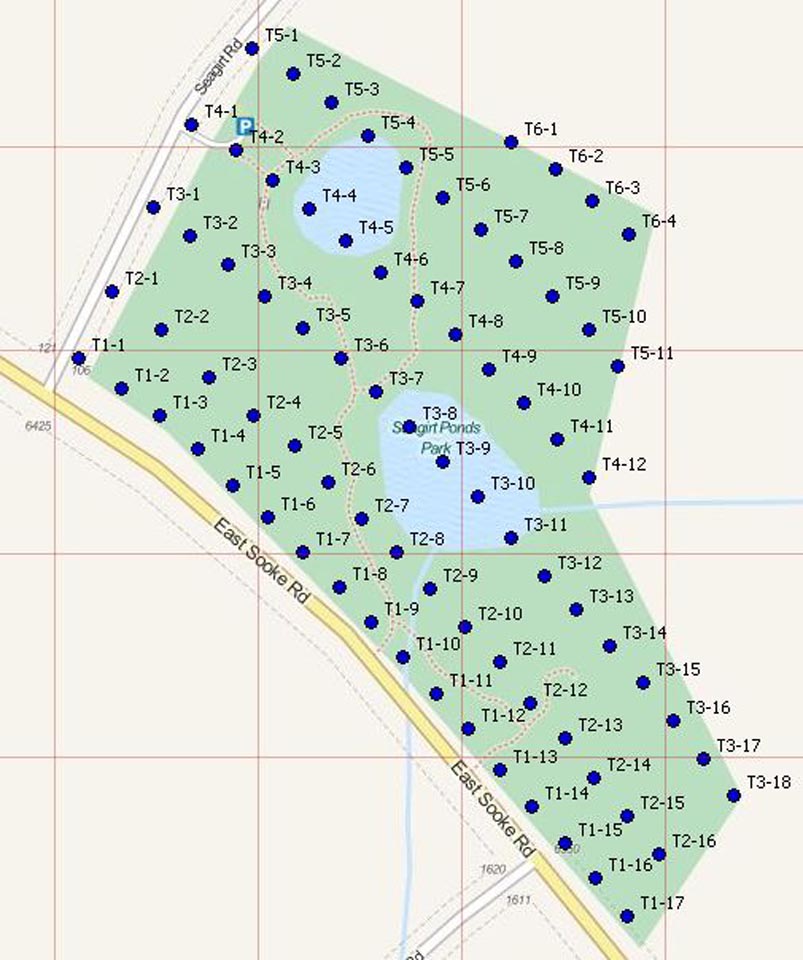 Map of the transect points where the surveys are done. These points were set up using a GPS.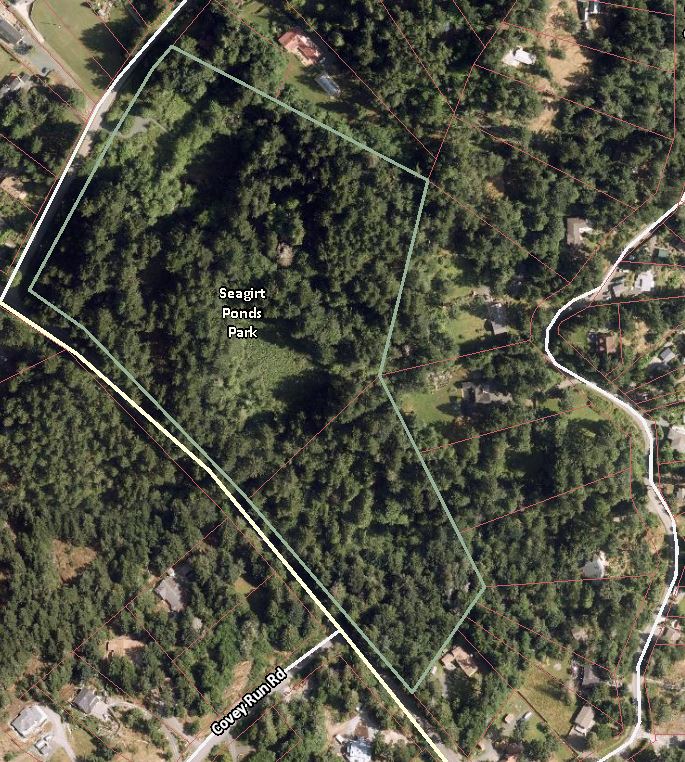 Seagirt Ponds Park from the CRD Atlas.
Update from Sandy - December 2, 2014
Four and a half transects are completed, to T4-7. Last weekend's snow stopped me from completing the fourth transect before I came back to Calgary. Hope to resume next week and be finished before the end of December, depending on the weather.
Delights in transects 3 and 4 include the spectacular Grand fir and Sitka spruce, as well as the huge Douglas fir towards the SE end of the Park. And the fungi are spectacular. One of my great pleasures in bushwacking through the Park, off the pathway is finding some less obvious treasures. Found several trash dumps and one disk golf PVC tube. Also have found some well established occurrences of invasive species, the deeper into the park I go- especially holly. There are some serious infestations of Canada thistle, close to Seagirt Road and in the parking area.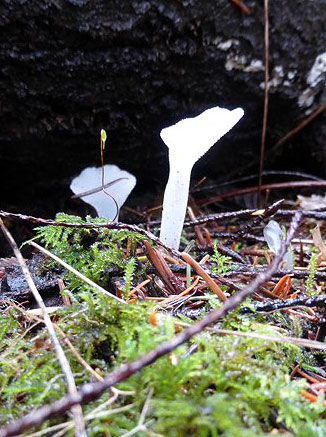 Spirit Gummy Bear - Jelly Fungi